Vanda I - original mixed media + resin on wood panel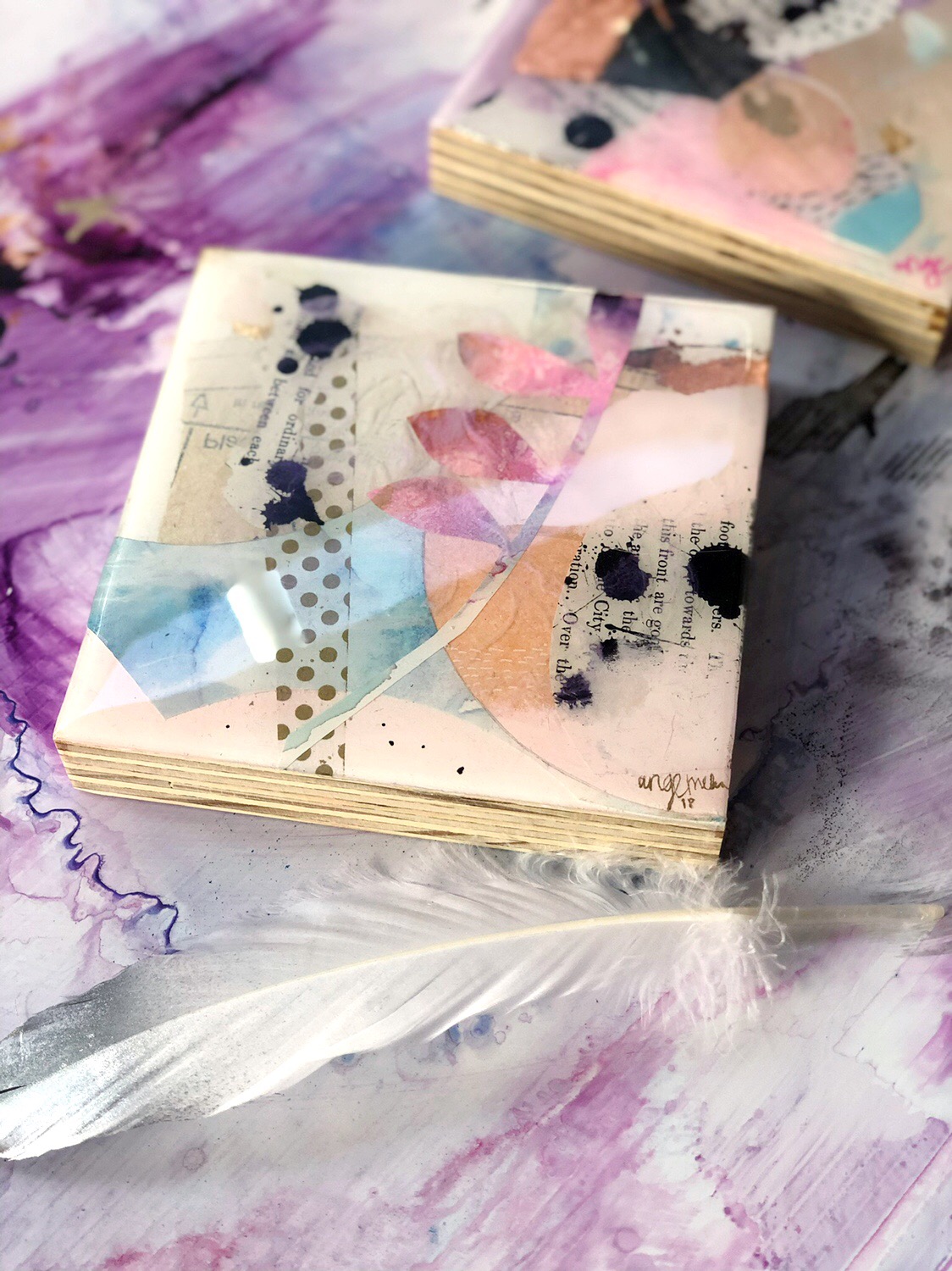 Vanda I - original mixed media + resin on wood panel
Vanda I measures 15.2 x 15.2 x 2.5cm (6 x 6 x 1"). She can sit on the shelf or desk or hang on your wall.
Collage and mixed media on a decorative ply panel.
The collage and resin is a natural progression from my mixed media explorations on yupo paper. It becomes fascinating to me to have all these textures encased within the gorgeously glossy smooth resin coating.
Australian buyers please select Shipping <500g - Within Australia at checkout.
International buyers please select Shipping <500g -Outside Australia
Please note: Colour may vary slightly depending on your computer/ device screen.
Made with love
x